"Passion is energy. Feel the power that comes from focusing on what excites you." — Oprah Winfrey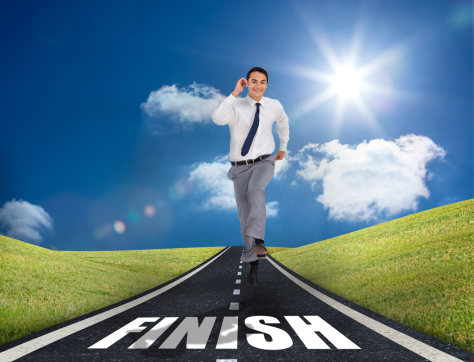 Passion. Let's talk about it. You may not feel that you are a passionate person, but every single one of us IS passionate about something. If we weren't we'd be dead. Just the act up of willing yourself to rise each morning displays a certain amount of passion for living. The beating heart, the hope inside each of us, a thing Emily Dickinson called, "the thing with feathers that never, ever stops." That's hope, and as long as there is an ounce of hope, there is also an ounce of passion.
People who go into sales are naturally passionate people. They see each challenge as an opportunity, a reason to grow, and they cultivate that mindset. Great salespeople can sell anything, like the saying goes, they could sell igloos to Eskimos. Why? Because what they are really selling is themselves and their passion. If you believe in yourself and what you are selling, nothing will stop you from being successful.
I get so tired of hearing people say, when I talk about blogging, 'oh, I couldn't do that!' They don't really even know what blogging entails, so how do they know they couldn't do it? Same with sales. So many individuals don't believe they could be salesmen, but yet they pour all that passion they have for when they are not working, into sports, drink, drugs, religion, anything that distracts them from the idea of going back to work on Monday morning. What a horrible existence!
Great salesmen don't dread working, they thrive on it. Think on these things and decide today that you can do anything you set your mind to. Life is short, take risks. Don't stay one of the walking dead.
Related Posts
69

50 Best Motivational Quotes to Ignite Your Sales Drive from HubSpot

68

Good Sunday morning, Real Career US readers! Sunday is all about reflection and finding inspiration for most people, but especially for salespeople. We have to refill the well far more often than the average person, it is just the nature of the beast. Inspiration keeps us positive and feeds our…

62

RRSA roofing salesmen, and salesmen in general, need a lot of inspiration and motivation. Sundays are good for that, so to help you start the week off right, here is a great article from James Altucher titled How to be The Luckiest Guy on the Planet in 4 Easy…

60

One of my favorite things about the internet is that you are always going to find something new. For instance, even though I thought I had discovered most of the best sales inspiration and training websites and blogs to share with you here on Real Career US, the recruitment blog…