It is that time of year again and maybe, like last Christmas, you are shaking your head, trying to decide on the perfect gift for the roofing salesman in your life. These earth-shakers are a different breed of salesman, entrepreneurs at heart, and therefore, maybe hard to buy for.
To help you figure out what to buy your roofing salesman for Christmas, below are a few suggestions we think they would love:
1. Leather toiletry case–For roofing salesmen, this would be a perfect gift, for they are usually traveling to new storm roofing jobs.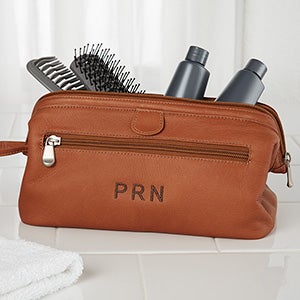 2. Nice briefcase–Nothing makes a statement about a roofing salesman like a high quality briefcase. Customers will see your roofing salesman is serious when he carries his product papers and contracts in something like this.
3. Tickets to see his favorite sports team or free tee time–In our experience, most roofing salesmen are men and most of our RRSA team members either love sports and/or play golf. This would be an ideal Christmas gift.
4. Bluetooth Headset–Most roofing salesmen are on the phone A LOT, so the convenience of a bluetooth headset couldn't be stressed enough. He will thank you for this great Christmas gift.
Related Posts
38

Good morning, Real Career US Readers! Today I want to share with you what I consider the best posts from across the internet for storm roofing salesmen. I know as a former salesperson myself that salesmen are always looking for motivation, inspiration, tips and advice on how to be better…

37

To all of our readers and to our RRSA salesmen and their families, have a happy and safe Memorial Day weekend. And let's remember while we enjoy this freedom to celebrate, we keep in mind the reason for this holiday, to memorialize the men and women who have fought and…

37

The following 25 tips on getting motivated to sell more is from Jim Meisenheimer. Jim publishes the Start Selling More Newsletter. The focus is on common sense sales tips and selling strategies based on practical ideas that get you immediate results. The information is for all salespeople but it really…

35

We are going to do some forward thinking today for new RRSA roofing salesmen, or this post could well apply to current salesmen and management. The National Roofing Contractors Association has this great teaching module called How to Be an Excellent Trainer. The course is free and last about 15…

33

Selling is communicating your trade and profession to the customer. Notice that I didn't use the words coerce, cheat, force, push or swindle. Communication is the key. It is not your customer's responsibility to understand the difference between you and the competition. It is your responsibility to clearly communicate your…